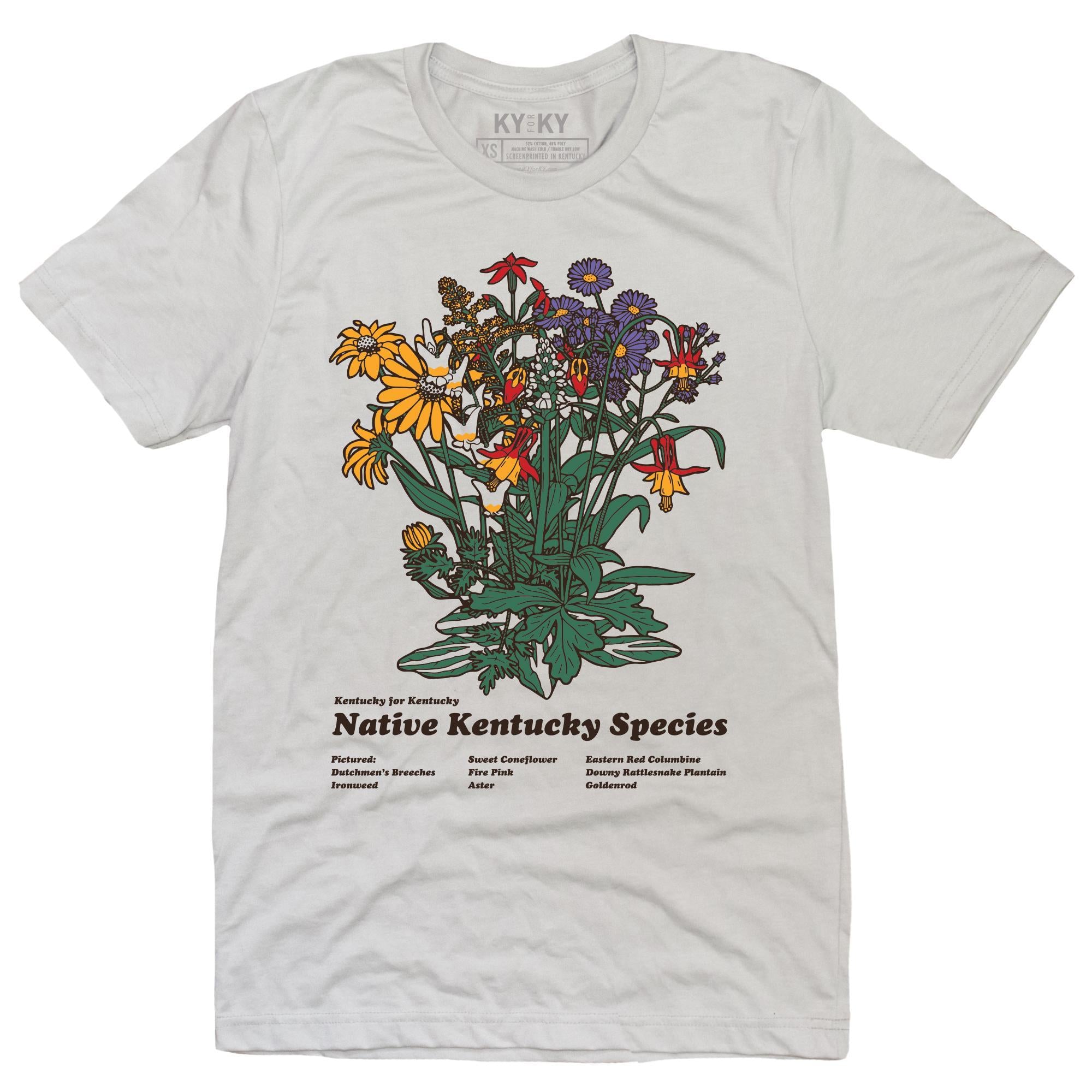 Kentucky for Kentucky
T1-FLRA-LGT2
023791004262
37981758030014
$28.00
30% Off Everything Added At Checkout
Description
Our new vintage inspired tee is your cheat sheet to all things flora in the great Commonwealth.
Disclaimer: difficult to read while wearing. 

This colorful illustration features eight types of Flora common to Kentucky including Dutchmen's Breeches, Ironweed, Sweet Coneflower, Fire Pink, Aster, Eastern Red Columbine, Downy Rattlesnake Plaintain and, of course, Goldenrod.

Unisex Xs-3X. Super Cotton/Poly Blend (52% Cotton / 48% Polyester). Designed by Rachael Sinclair. Printed in KY.