More Bourbon Than People T-Shirt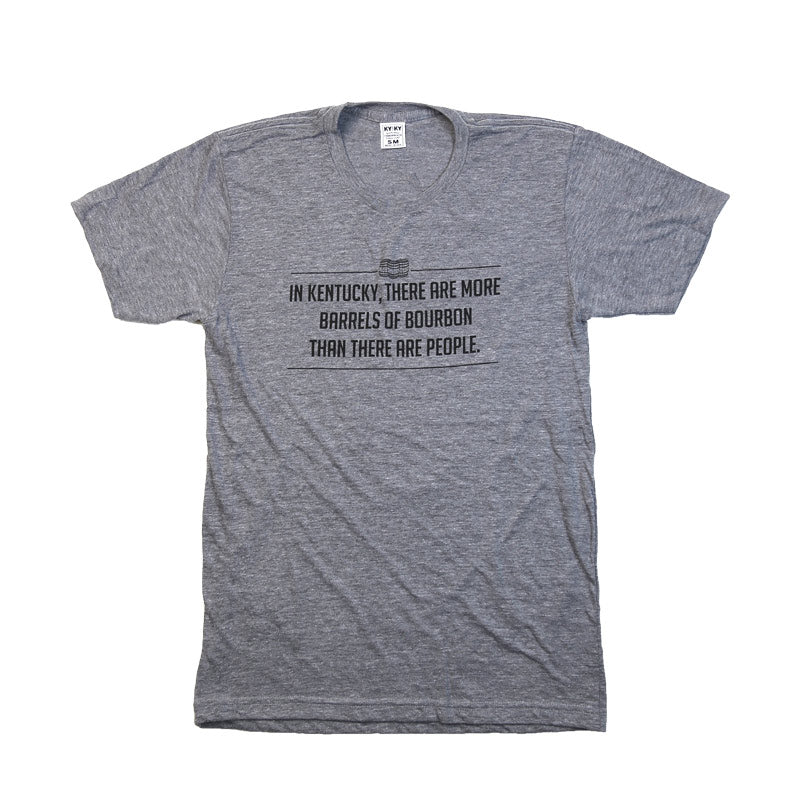 Kentucky for Kentucky
XT-T1-MB-GYT1
016935267913
12494824603709
$10.00
Regular price
$28.00
30% Off Everything Added At Checkout
Description
The Bourbon Business Is Booming. Everyone Loves Bourbon - The T Shirt!
Kentucky is the source of 95% of the world's bourbon. In Kentucky there are more barrels of bourbon than there are people. That's a fact. There are 4.7 million barrels of bourbon in Kentucky and only 4.3 million people. That kicks so much ass. That's one of about 10,000 reasons why everyone wants to live in Kentucky.
"Upon birth every new baby in Kentucky is awarded a barrel of bourbon. Typically by the time that child is 7 or 8 they've drank their barrel of bourbon and have began to show signs of kicking ass. By the age of 12 they've become full-on kick ass Kentuckians" - CNN


Unisex Super Soft Tri-Blend (50% Polyester / 25% Cotton / 25% Rayon). Designed by Jason Kaufman. Printed in Lexington, KY.