Cocaine Bear Soap (Mountain High)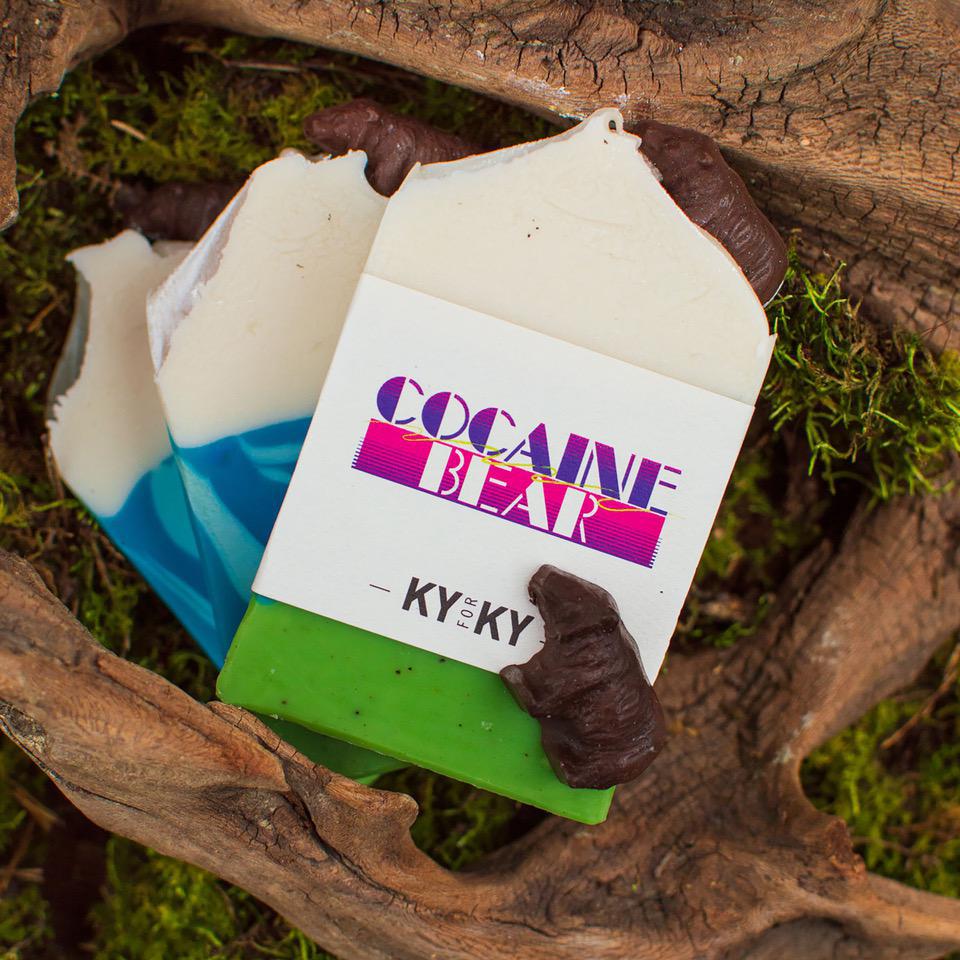 KY for KY Store
Z1-SOAP-CBWH
020669689866
42530016133310
$15.00
30% Off Everything Added At Checkout
Description
Cocaine Bear needs to stay clean too, y'all! This new white, green, and blue Cocaine Bear soap has notes of fresh air, pine, orange blossom, moss, amber and wood. It also contains organic juniper berry straight from Positive Attraction Soaps' farm in Beattyville, KY, added as a mild exoliant. 

This one-of-a-kind soap is topped with an itty-bitty Cocaine Bear who's just living it's best life waiting to be the perfect conversation starter or gift for that Cocaine Bear lover in your life (you know you have one - or maybe it's you!).
Ingredients: sustainable Orangutan friendly palm oil, coconut oil, canola oil, castor oil, sunflower oil, fragrance, organic juniper berry, naturally derived oxides and micas.

4.5 oz. SLS Free, Phthalate Free, Vegan Soap. 4.25" x 2.5" x .75". Hand crafted in Beattyville, KY by Positive Attraction Soaps. Shelf life ~one year; soap will last forever but the scent might not.