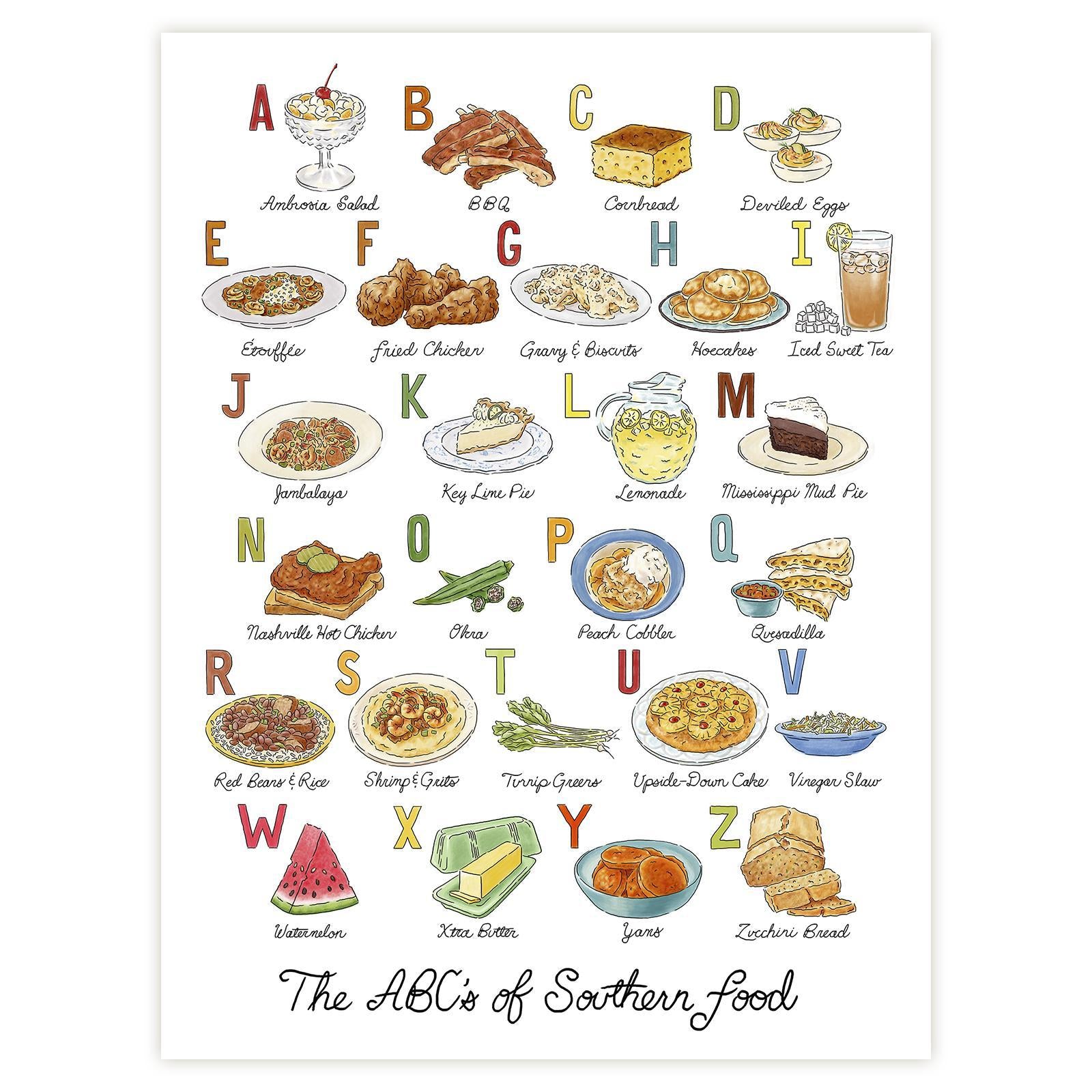 Kentucky for Kentucky
P1-ABCSF
043825983028
31279617540157
$25.00
ADDITIONAL 20% OFF AUTO-APPLIED AT CHECKOUT
Description
Perfect for alphabet pros or those just starting out, from the mysterious Ambrosia Salad to the all-day Barbecue to the perfect side of Cornbread, we've covered the whole alphabet with this whimsical "ABCs of Southern Food" print designed and signed by illustrator Rachael Sinclair. 
Sing it with us now, y'all...
A – Ambrosia Salad, B – BBQ, C – Cornbread, D – Deviled Eggs, E – Étouffée, F – Fried Chicken, G – Gravy & Biscuits, H – Hoecakes, I – Iced Sweet Tea, J – Jambalaya, K – Key Lime Pie, L – Lemonade, M – Mississippi Mud Pie, N – Nashville Hot Chicken, O – Okra, P – Peach Cobbler, Q – Quesadilla, R – Red Beans & Rice, S – Shrimp & Grits, T – Turnip Greens, U – Upside-Down Cake, V – Vinegar Slaw, W – Watermelon, X – Xtra Butter, Y – Yams, Z – Zucchini Bread

18 x 24" Poster printed on French Paper Co paper at Thoroughbred Press in Lexington, KY. Illustrated by Rachael Sinclair.