Cleanest Ass In The Bluegrass Soap: Blue Holiday!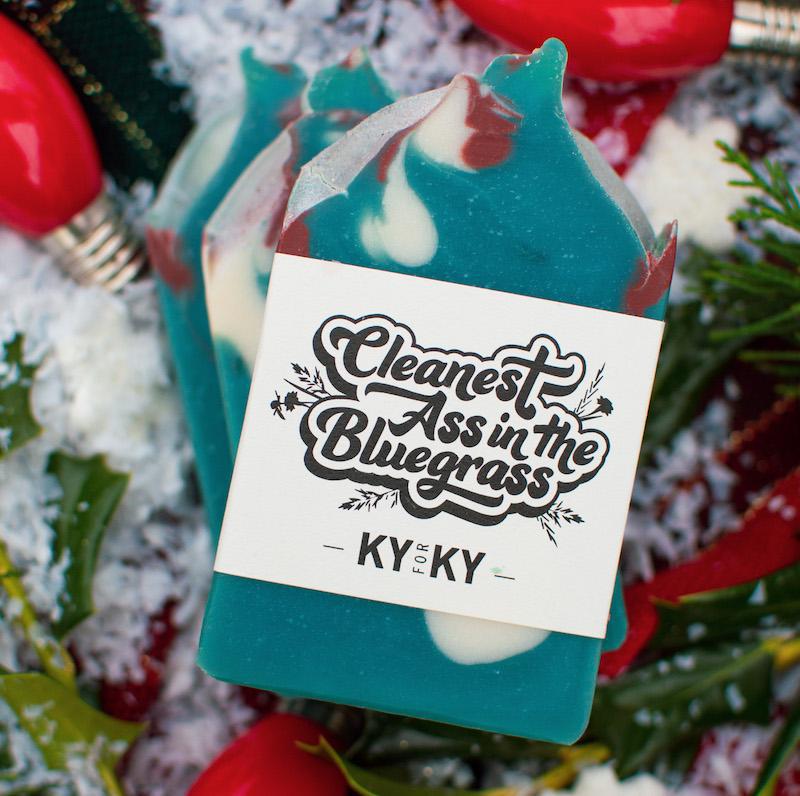 KY for KY Store
Z1-SOAP-HLBL
020668374497
42312663695550
$12.00
30% Off Everything Added At Checkout
Description
Our Cleanast Ass In The Bluegrass soap is back for the holidays! This new "Blue Holiday!" version has notes of fir and spruce. Get yer ass (and the rest of you, for that matter) clean as hell with this limited edition soap's clean evergreen scent. 


...
Ingredients: Saponified Sustainable Orangutan Friendly Palm Oil, Coconut Oil, Castor Oil, Canola Oil and Sunflower Oil, Clove Essential Oil, Oxides and Fragrance.

4.8 oz. SLS Free, Phthalate Free, and Paraben free. 4.25" x 2.5" x .75". Hand crafted in Beattyville, KY by Positive Attraction Soaps. Shelf life ~one year; soap will last forever but the scent might not.