Kick Ass Kentuckian Sticker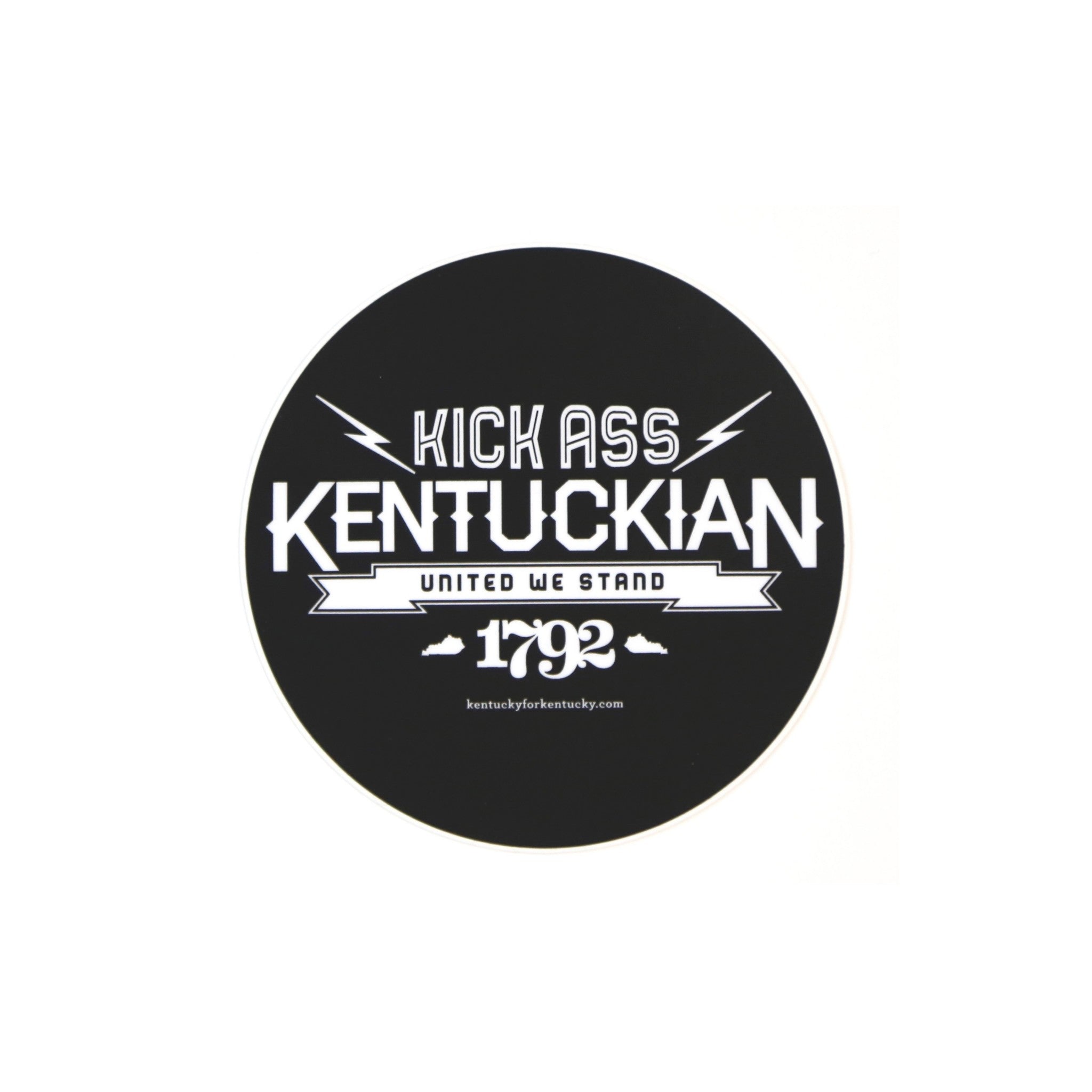 Kentucky for Kentucky
S1-KAK
015962857203
12494824570941
$3.00
ADDITIONAL 20% OFF AUTO-APPLIED AT CHECKOUT
Description
You're a Kentuckian and you kick ass. You already have the shirt, now what you really need is the sticker. When you put this on your car, people won't ride your ass because they know you'll kick their ass. These also go great on laptops, bourbon flasks, faces, beards (we actually don't recommend this one), and anything else that is adhesive friendly. Die hard Kick-Ass Kentuckians welcome. You know who you are. Now show everyone else who you are.
Logo designed by Tim Jones.
4 x 4  vinyl sticker. Designed by Tim Jones. Made in the USA.