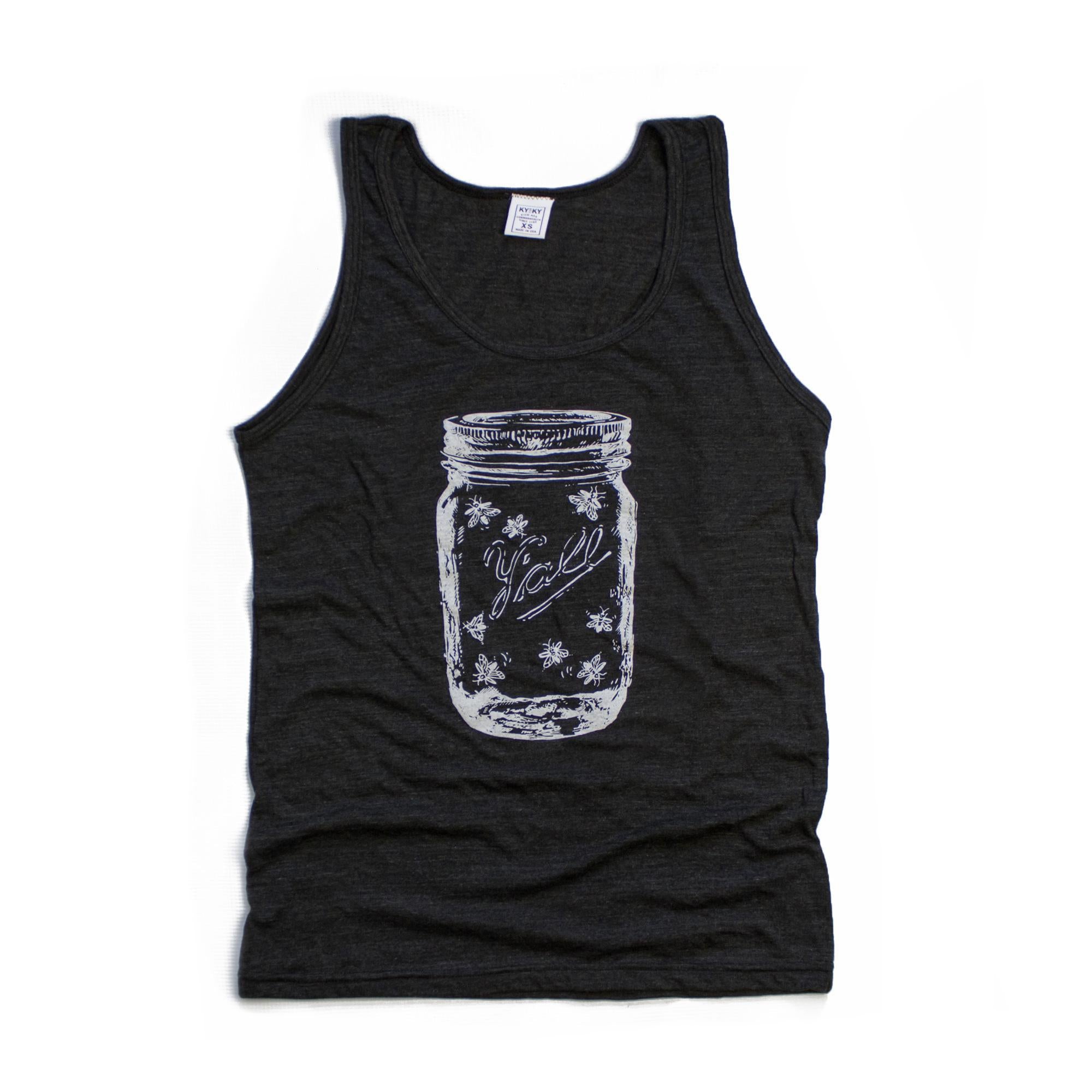 Kentucky for Kentucky
XT-W1-LIGHTBG-BKA2
29423333474365
$24.00
ADDITIONAL 20% OFF AUTO-APPLIED AT CHECKOUT
Description
Catching lightning bugs while the sun goes down has always been one of our favorite summertime traditions.  That's why we decided to ring in Summer with a cool new glow-in-the-dark tank top!
Unisex/Men's XS-XXL. Tri-blend (50% Polyester/25% Cotton/ 25% Rayon). Designed by The Hern. Screen printed in Lexington by The Giant Robot.
**For the glowiest of glows, recharge in the sun to energize the photoluminescent ink.