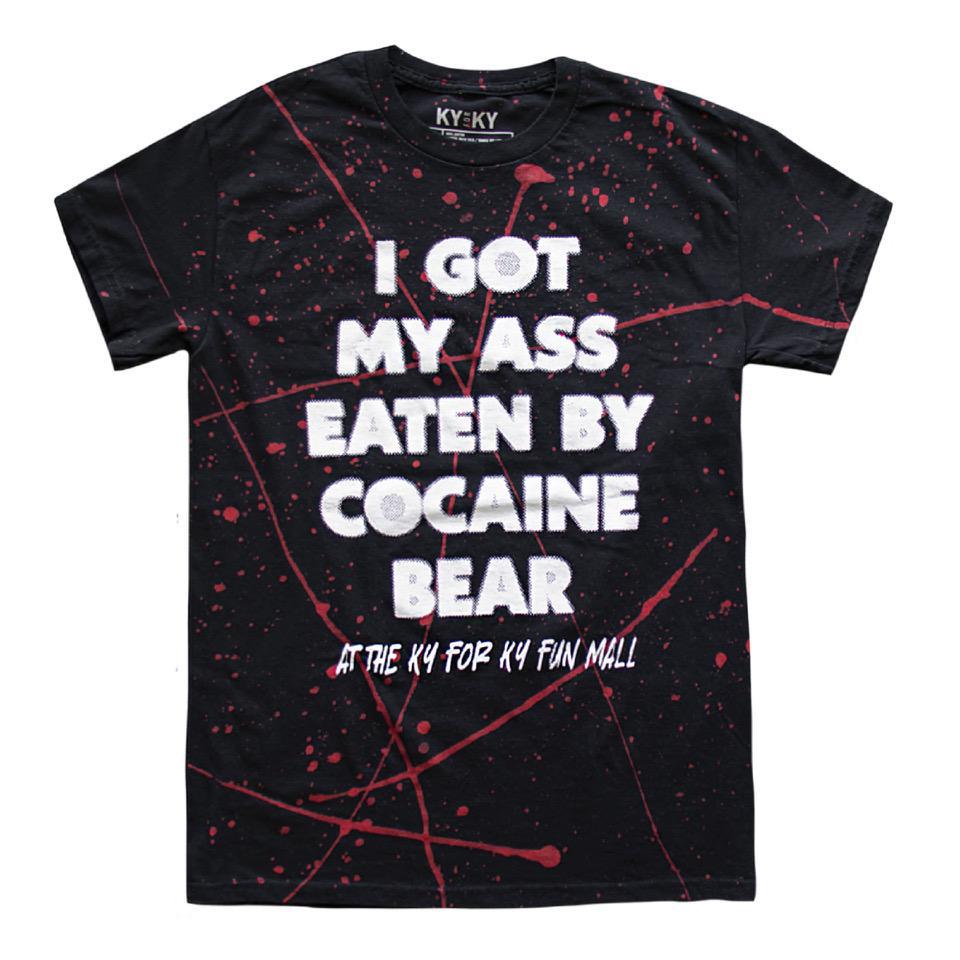 Kentucky for Kentucky
T1-ASSEAT-BKT2
010192165609
43027115049150
$28.00
30% Off Everything Added At Checkout
Description
Whoa whoa whoa, mind out of the gutter! A cocaine infused black bear chewed your ass to bits at the Kentucky for Kentucky Fun Mall, not that other thing you're thinking of.


The legend of Kentucky's infamous Cocaine Bear has spread like wildfire. You can read the story of how Cocaine Bear came to reside at the Kentucky Fun Mall here, as well as Cocaine Bear's numerous press reports. And remember, only you can prevent Bluegrass Conspiracies. Don't do drugs. 
Unisex XS-XXL. Tri-Blend (Polyester/Rayon/Cotton). Printed in Lexington, KY.